More to come tomorrow (hopefully), but in the meantime, have you started PicLove365 on Instagram?!
I joined the dream team imagination-makers of this challenge including my favorite bloggers out there
Adriana
at Dog Hair is an Accessory,
Sarah
at Limited Space Organizing,
Candice
at Just Stay Lovely,
Kate
at Another Clean Slate, and
LB
at LB in Wonderland! They came up with this awesome idea to just post a pic to instagram every day! It's literally that. simple.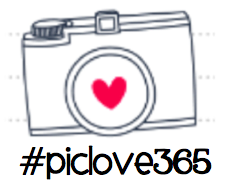 It's a fun way to try and track your day! And I promise, the pics do not have to be super thrilling or deep. I sent one out there the other day that was just the wino puzzle I was working on on my iPad on the train from Chicago to Milwaukee! Have fun with it ladies!
And while you're at it, follow me on Instagram
@Grendella
!