Today, it's Fan Friday! Sarah created this beautiful outlet for sports musings, and it's first run was last week, so excited to be joining up this week!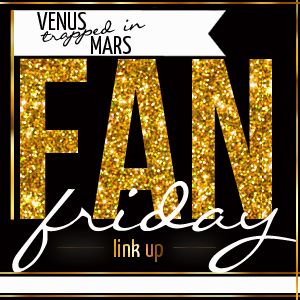 My post title is a little misleading, my Dad and Bryan have probably taught me everything I know about sports.
Like why a strong offensive line is equally, if not more important than a defensive line.
And how to be competitive and argue with fans of other teams (this is mostly just knowing YOUR own team really well so you can dispute the accusations).
Also all about the intricacies of football--it helps when your husband is a former state champ QB who also played wide receiver
and
kicked for the extra point. Not to mention, I grew up with a Badgers Christmas tree, and an autographed painting of Reggie White in the family room.
But, despite all of their efforts, I've still managed to take away important sporting lessons from my favorite sitcoms over the years, and today I'll share them with you.
Sometimes, shopping is cardio
If you hit golf balls off Rockaway Beach, they might almost kill a whale by blocking his blowhole
By hitting 1200 golf balls the night before a round of 18, you might get a few blisties. And then have to put lotion into your golf glove.
If you are famous, you automatically golf with only other famous people. And make plans to hang out as famous couples.
In the world of fantasy football, you can always burn your team to the ground and start over next year.
When trying to be a great athlete, work on being the BEST human possible first.
Always follow the Swanson Pyramid of Greatness.
If you're racing your friend, don't be afraid to lose helping them out.
Because they ran in girl shoes wearing a speedo.
If you have a mid-life crisis, join a WNBA jazz dance team.
Know your shit. Or your friends will mock you for more than your horrible taste in apparel.
Finally, if you want to get promoted with the Yankees, just drag the World Series trophy around the parking lot.