A couple weeks ago, Lindsey over at
Follow the Ruels
a/k/a this pretty lady, put out a call for wedding advice!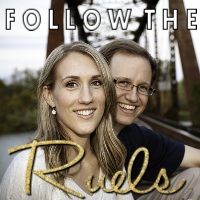 So I thought I would answer!
And while I don't consider myself an expert by any means, I do think we had a really fun wedding, and more importantly (to us, at least) was that it reflected us 100%.
So head over to her blog today, and check out the post which is a compilation of myself and other blogger's wedding planning advice! Enjoy, brides-to-be!
Supersized Wedding Wednesday at Follow the Ruels
For those of you new to my blog, maybe stopping by from Lindsey's, here are the posts I've done on our wedding previously:
Wedding Retro-Post #1 :: The Big Picture
Wedding Retro-Post #2 :: Little Details
Wedding Retro-Post #3 :: What We Wore
Sidenote, for everyone who might be wondering why my blog looks so lame, it's because I'm planning a total overhaul very soon, and also, my computer is being really junky so I just have very little desire to hop on and fix basically anything right now. Lame & sad, I know.